70mm, 35mm & 16mm film fest Banská Bystrica
30. 6. - 2. 7. 2023
Friday 30. 6.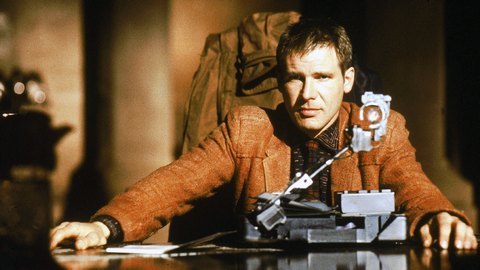 21:30
[70mm]
Letné kino na amfiteátri
[Individual ticket]
Blade Runner
Ridley Scott
,
1982
,
USA/HK/UK
,
117 min
Spoken language: English. Subtitles: Slovak.
A blade runner must pursue and terminate four replicants who stole a ship in space and have returned to Earth to find their creator.
Picture: 2,2:1, colour (faded)
Sound: Digital Synchro 5.1
70mm print of the US theatrical cut (the first wide release version in the US) imported to Germany, where the magnetic soundtrack was dubbed in German. This sceenigh will however be in original English thanks to the digital sychronisation system. As usual on most Eastman prints from this era, colours are significantly faded to red.
Saturday 1. 7.
Sunday 2. 7.
This festival is generously supported by Komunitná nadácia Zdravé Mesto
© za! amfiteáter 2023